May 25, 2018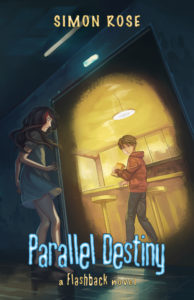 Join me for the official launch of Parallel Destiny, the third installment in the acclaimed Flashback series of novels for young adults, at Indigo Books, Signal Hill in Calgary tonight at 6 pm. Join me for a reading, prize draws, and a Q &A session about the series.
"Flashback is an action-packed adventure perfect for middle grade readers. Young readers will enjoy the plot-driven story rife with the supernatural, bad guys, evil experimentation, and time slip."
"Twisted Fate kept me on the edge of my seat. Time-travel, secrets, visions, paranormal activity, psychics; there isn't anything this book doesn't explore. I would highly recommend going on this adventure!"
Indigo Books is located at 5570 Signal Hill Centre SW, Calgary, Alberta T3H 3P8.
Hope to see you there.