Sep 11, 2017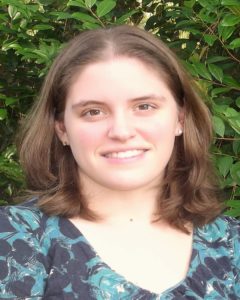 My guest today is science fiction author V.L. Jennings who has published two novels for teens and young adults. She runs a rather large writers group on Facebook called 'Where Writers and Authors Meet' and is also in school for her degree in Electrical Engineering. Her second book Visionary From The Stars is undergoing edits and is currently out of print at the moment. However, she is currently celebrating the Re-release of her book The Alien Mind.
Do you mind if I ask why you are re-releasing The Alien Mind?
Not at all, Simon. For the past few years both books had been under a traditional publisher who has recently closed. After that setback, I wanted to give The Alien Mind a brand new lease on life. The Alien Mind is now not only out in paperback and e-book but also in large print, hard cover, and soon to be an audio book. It has a brand new cover, interior layout, and a previously deleted chapter that I am sure readers will love. It also features a forward written by my fellow science fiction author Karina Fabian.
Visionary From The Stars will be re-released here soon as well. It is currently in editing.
For those who haven't heard of The Alien Mind before, would you mind telling us a bit about it?
Sure! The Alien Mind is about an alien abduction survivor who uses her special mental abilities to fight back against bullies and teach others to stand up for themselves. Without giving too much of the story away, here's a synopsis:
"When a group of aliens called the Aruk abduct Young Rivinaig and several other children, they are thrown into the adventure of a lifetime.
The Aunantet, a benevolent race of aliens, rescue the children and adopt them into their culture and raised them as if they belong. The children's new families teach them how to harness the full capacity of their minds, enabling them to defy the laws of physics and develop special mental abilities.
The past returns to haunt them as the Aruk plot revenge and regain control of their former captives. The fate of the entire galaxy depends on whether the children can maintain their freedom."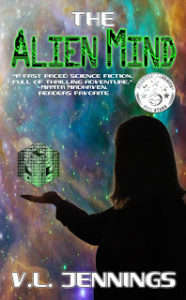 What inspired you to write this book? What's the story behind the story?
In most science fiction stories a human goes traveling, meets an alien, thinks the alien is weird or scary and some other stuff happens along the way. I began thinking about how differently someone might think of their own race if all they ever knew was aliens. How would they think differently, how might they react to situations differently. I still needed a reason for my story, as well as a way for my characters to travel though.
It was a conversation with my father on hypothetical space travel that encouraged me to go to the library and look up some books on quantum physics. Mind you, I was 17 at the time so I may not have completely understood everything in the book, but it did inspire some pretty cool ideas on how my characters might travel from point a to point b. The story kind of came alive on its own from there.
You've mentioned on Facebook that you're working on a sequel. Was it always going to be a series? Can you tell us anything about it?
Actually, I originally intended The Alien Mind to be a standalone. Rivi won't leave me alone though. Apparently sometime after The Alien Mind ended, the Aruk get hold of Dan and brainwash him. They want to use him to destroy Aun. She's very upset… I'll have to do something about this. There is nothing worse than having an upset character marching around your mind while you're trying to study electrical power systems.
So where can people buy The Alien Mind?
The books can be purchased at most of the usual places, as follows:
E-book: https://www.amazon.com/dp/B0755Q6D2V
This will be priced at .99 on Amazon till January 1! The normal retail price is 2.99.
Paperback: https://www.amazon.com/dp/1974669661
Large Print: https://www.amazon.com/dp/1975813944
Hard Cover: http://www.lulu.com/content/hardcover-book/the-alien-mind/21245642
What's one question you've been asked that you never expected to be asked? 
Have I ever been abducted by aliens? Did this story happen to me?
Well, it happened to me in a sense that I was there through it all, with my imagination. But no, I have never met an alien, nor have I been abducted by one.
This question is most often followed by, "Do you think aliens exist?"
Well, I'd say that, for reasons tied to my religious beliefs, I have to believe in the possibility that aliens exist. If I believe that God created the Earth, who am I to say that it isn't possible that he also created life on other planets?
Are you ever affected by writers block? What do you do to get out of it? 
I have been stuck from time to time. I often write my stories in my head first though, so I can spend countless nights, or hours on the road going over a scene again and again until I like it. When that doesn't work I try to do something new.
In the past I've tried to draw the scene I'm stuck on. That works pretty well for inspiration. Lately though, I've taken to writing short side stories with my characters from my books and then I post them on my blog. You can find all the short stories I have up so far at www.virginialorijennings.com
I'm also on Facebook, Twitter, Goodreads, and Google+. You can find those linked at the top of my website as well as a form to sign up for my monthly newsletter.
Thank you, Simon, for inviting me to your blog for a chat! I've enjoyed it and we should do this again soon!
One Response to "An interview with V. L. Jennings"