May 19, 2018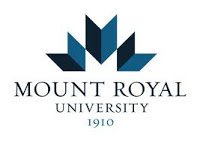 The Writing for Publication class takes place at Mount Royal University on Saturday, June 2, 9 am to 4 pm.
Have you ever read a novel, short story or nonfiction article and thought, "I could have written that"? This workshop shows you where to find ideas and turn them into a marketable venture. Half the class is spent exploring novels, short stories and non-fiction projects from concept to draft, the other half discussing how the various markets operate.
This class is ideal for novice writers wishing to write material for publication.
Registration
Registration is available here on the Mount Royal University website.