Feb 11, 2021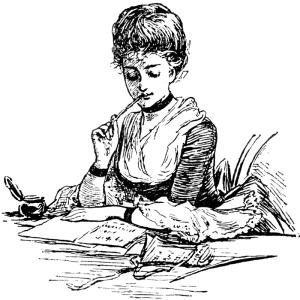 As a writer, you can never undertake too many checks before your work is finally released to the public. Cut out a few steps of the revision process and you could very well live to regret it.
Here are some more newspaper headlines that should have been corrected prior to publication.
Panda Mating Fails; Veterinarian Takes Over
Let's hope this isn't in full view of the zoo's visitors.
Juvenile Court to Try Shooting Defendant
This seems to be a rather drastic course of action.
War Dims Hope for Peace
Now who would have suspected that?
If Strike Isn't Settled Quickly, It May Last Awhile
I think this might be called stating the obvious?
Red Tape Holds Up New Bridges
Let's hope they're using pretty strong tape.
Man Struck By Lightning: Faces Battery Charge
This editing mistake could perhaps be described as shocking.
Astronaut Takes Blame for Gas in Spacecraft
It must be something to do with their space diet.
Local High School Dropouts Cut in Half
So that's how they're keeping the numbers down.
Hospitals are Sued by 7 Foot Doctors
Now there's a court case I'd like to see.
Typhoon Rips Through Cemetery; Hundreds Dead
Now who would have expected such a thing in that kind of location?
So the next time you're tempted to cut corners with the editing process, think again. Unless of course you have a burning desire for your work to be the subject of an online article about the perils of poor editing.
One Response to "Perils of Poor Editing: Part Three"