Mar 14, 2021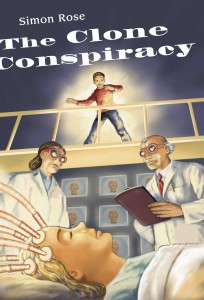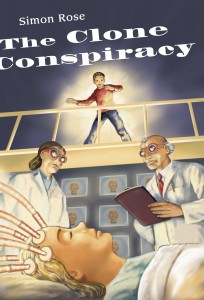 The Clone Conspiracy
At the dawn of the twenty-first century, nervous governments around the world reacted quickly to pass legislation banning human cloning. Panicked as technology rapidly advanced, they didn't realize that the genetic genie had already escaped from the bottle.
When Luke's best friend Patrick vanishes and the police quickly close the case, Luke is determined to uncover the truth. Tantalizing clues lead Luke and Patrick's sister Emma to LennoxGen, where they stumble across a shocking international conspiracy with catastrophic consequences for the future of mankind.
The Clone Conspiracy received great reviews when it was first published and remains a favourite with young readers today.
"This is the first book that I read by Simon Rose, and I couldn't wait to read more!"
"The Clone Conspiracy definitely finds its mark … Rose has done a magnificent job with this fast paced medical science mystery."
"This 88 page novel will appeal to boys who like a good mystery – with a twist!"
"A must-read dedicated to unravelling the mystery surrounding human cloning, brain transplants and clandestine laboratories."
"The action is fast paced and scary enough to keep readers hanging on to every word."
Read more reviews of The Clone Conspiracy here on my website.