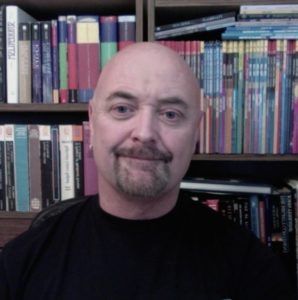 Is it spring yet?
February has arrived and although we still have some more winter to endure, it certainly doesn't hurt to think about spring. I'm not exactly counting down the days until this season is over but it'll certainly be nice to see the end of winter. It's been a relatively busy year so far and there's lots going on in February too. Another novel is at the halfway point, two more are in the planning stage, I'm teaching some classes, and doing some editing projects for other authors in a range of genres.
Muse News
Twisted Fate, the second novel in the Flashback series, will be published this spring by Tyche Books. The third installment is scheduled to arrive later this year. I hope to be able to share the cover of Twisted Fate with you next month.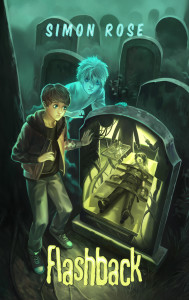 I'm still working on the series of books about Canadian aboriginal peoples and may be doing more nonfiction books in the coming months. I'm still working on the sequels to The Emerald Curse and hope to have those completed before the summer.
I'm also working on another novel and later in the year hope to start work on my historical fiction novel set during the English Civil War.
Editing and Coaching
I'm currently editing a novel for another author and providing coaching during the creative writing process. I'm always open to more editing and coaching work for both established and aspiring writers, in all genres and for all age groups. You can learn more about the services that I offer for writers here on my website, along with some of the most recent projects that I've worked on.
Author Happenings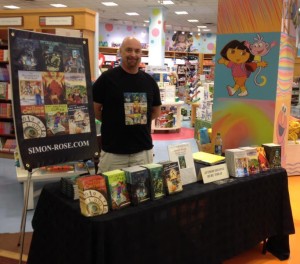 This month I'll be back in the local bookstores, signing copies of all my books at Indigo Signal Hill on February 4 and at Chapters Crowfoot on February 25. Don't forget too that all my titles are always available directly from me and can of course be autographed and personally inscribed.
Also on February 25, I'll be at the Vizard Show at the Calgary Chinese Cultural Centre from 6 pm to 9 pm. The Vizard Show is a stunning event featuring magnificent choreography of classical and modern dance schools combined with a compelling storyline, various circus elements, pantomime and a spectacular laser show. Before the show and during the intermission, I'll be signing copies of The Alchemist's Portrait, The Sorcerer's Letterbox, The Clone Conspiracy, The Emerald Curse, The Heretic's Tomb, The Doomsday Mask, The Time Camera, The Sphere of Septimus, Flashback, and Future Imperfect.
Summer Camps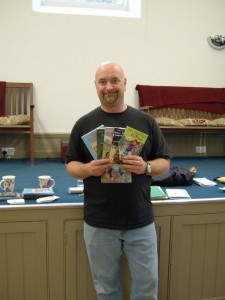 With spring still some distance away, it may seem slightly premature to be thinking about summer, but children's camps are usually planned well in advance. Last year I ran some camps of my own and also appeared as a guest instructor at different locations around the city, such as the Trico Centre and at WordsWorth. I have a number of presentations, workshops, and other programs that are suitable for summer camps, but am very flexible. I'm happy to discuss ways in which my programs can fit in with the general theme of your camp for a particular week. I'm available this July and August so be sure to spread the word to anyone you know that might be interested.
Calgary Arts Summer School Association
I work with CASSA's students as a creative writing instructor each summer. At Playwriting Camp, in a dramatic and fun-filled week of half day camps, children learn how to write, rehearse and perform their own unique play in just five days. Children create the plot, craft the script, write dialogue and hone their acting skills for their very own dramatic production, which will then be performed at the end of the week. Learn more about CASSA and PlayWriting Camp here.
Classes and Courses at Mount Royal University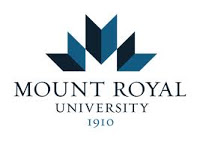 Writing for Publication is a one-day class at Mount Royal University on Saturday, February 11. Half the class is spent exploring novels, short stories, and nonfiction projects from concept to draft, the other portion focuses on how the various markets operate. Writing for Children and Young Adults is an evening course at Mount Royal on February 21 and 28 and March 7 and 14. The classes examine how to turn a creative story idea into a marketable finished manuscript. Registration for these is already available online and I'll also be teaching Writing Historical Fiction at Mount Royal from May 9 to 30. Registration for that course will be open early next month.
Classes with Chinook Learning Services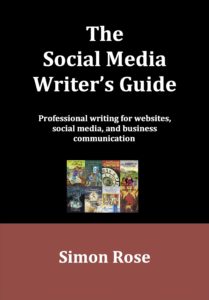 There are also some classes with Chinook Learning Services in Calgary in the coming months. Life Writing covers the writing of memoirs and autobiographies and takes place on March 1, 8, and 15, then again on April 26, May 3, and 10. Writing for Social Media takes place on March 9, then again on April 11. This class covers writing for websites, blogs, social media postings, and all kinds of business writing, including articles, manuals, reports, newsletters, and training materials, topics that are also examined in The Social Media Writer's Guide.
Cool Links
Not matter which side of the Atlantic you're on, this is an interesting article comparing British and American stories written for children.
And just in case you didn't know already, here are a few details regarding why writers are the worst procrastinators.
"A mind needs books as a sword needs a whetstone, if it is to keep its edge."
George R. R. Martin