Apr 25, 2016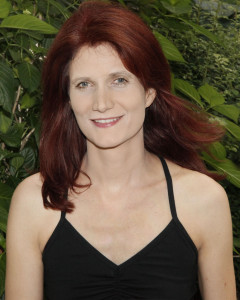 I'm delighted to share with you an interview and an exciting new trilogy by my author-friend, Mackenzie Reide. Books one and two are on the go and book three is on the way.
But first, here's a bit about Mackenzie's first book in the trilogy. The Adventurers The Mystery of Troll Creek starts the story off with three kids who are forced together by their parents' pending marriage, and the dangerous mystery they become entangled in after exploring the local countryside. It's an excellent, fast-paced read that every kid will love. It also features strong female characters that are not afraid to break a nail or to get mud in their hair.
Mackenzie, can you tell us a little about yourself?
I am a bit of an eclectic mix. I'm a mechanical engineer, outdoor enthusiast, and a writer. I love being outside and tend to gravitate towards books set in the outdoors.
That's great that the outdoors are such an element of this book. What's The Mystery of Troll Creek about?
It's an adventure-mystery set in an old abandoned coal mine. When the main character, Dana, meets her soon-to-be stepsiblings for the first time things don't go well, and this sets off a chain reaction that leads to finding a 100-year-old mystery, armed thieves, and the value of friendship.
The Mystery of Troll Creek Book Trailer
How long did The Mystery of Troll Creek take to write?
The idea for the first book started back when I was 8 years old. I was reading everything in sight, but getting frustrated with the lack of strong female characters. So I started writing my own stories in my head. This led to the story that I have now and all the modern complications that kids face. These are all the questions I faced while growing up. So you might say it's been an ongoing process for a long time.
Wow, only eight years old. How fulfilling it must be, so many years later, to have the finished book. Who is your target reader?
It's geared towards 8 to 12 year old readers. It's a middle grade adventure-mystery. Like the Nancy Drew/Hardy Boys or Choose Your Own Adventure books. If you loved the movie The Goonies you'll have fun with this.
How are you publicizing The Mystery of Troll Creek?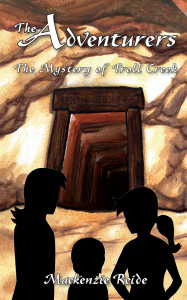 Just learning that whole part of the process. Utilizing Facebook, Twitter, Pinterest, Tumblr, book clubs, and school visits. Got a website and a book trailer and started a blog. Still lots to learn. I also speak on panels at conventions and give writing workshops. But, in the end, I think word of mouth will be the best way to get the word out. The biggest compliment of all is when a reader recommends the book to a friend.
Here's an excerpt read by me by a cozy fireplace.

How many books are currently available?
Books one and two are out and I'm currently writing the third and final installment in the trilogy.
What's the second book called?
Book two is called The Adventurers The Mask of the Troll.
And how far along is book three?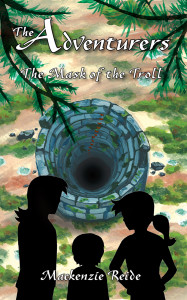 In the rough draft stage. It will be coming out in the fall.
Can you tell us about your writing process?
I write in scenes. Not linearly. I write the middle of the book first, then write the ending, and finally write the beginning. I like to jump right into a story. I've written segments of all the books that way. Sometimes a scene just comes to mind and I realize that's what I'll be writing that day. I can't write anything else until the scene is out of my head. Eventually it all gets linked together.
How long have you been writing?
I've been writing since I was a kid. My very first book was an illustrated picture book on dinosaurs in grade one. Won first prize for that. Still have it. Then I progressed to fiction and never looked back.
Congrats on first prize. Why do you write?
Writing is something that comes naturally to me. I've been making up stories since I was a kid. I'm always asking the 'what if' question and my mind works out many scenarios to figure things out. Eventually these thoughts form a story.
What do you enjoy most about writing?
What I enjoy most about writing is going into my imagination and seeing what possibilities it leads to.
Favorite books and authors?
Growing up, I loved the British author Enid Blyton. She wrote hundreds of books but my favorites were an adventure series called The Famous Five and another called The Island of Adventure. I also read all the Nancy Drew and Hardy Boy books, Choose Your Own Adventure, The Rescuers, A Wrinkle in Time, then got into all the Harry Potter books, Percy Jackson, Hunger Games, and any other books I could get my hands on.
I think The Mystery of Troll Creek is an excellent addition to the mystery and adventure genres. Lastly, can you offer any advice for aspiring authors? And what advice helped you the most?
Question everything. Learn as much about the business as you can and then pick your battles. The best advice I got along the way was to keep on keeping on.
Wise words. Thanks so much for doing the interview, Mackenzie, and telling us about your books and writing process. Can't wait for book three to finish the trilogy!
You can buy the books online (or order through your local bookstore):
You can visit Mackenzie's website at www.theadventurers.com and connect with her on social media.
One Response to "An Interview with Author Mackenzie Reide"