Jul 18, 2017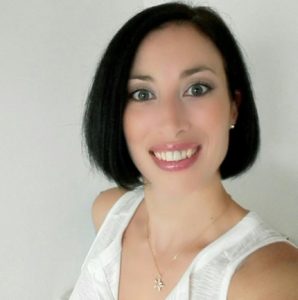 My guest today is Jo Linsdell, the author of numerous books, including the KOSMOS series, How To Be Twittertastic, Virtual Book Tours: Effective Online Book Promotion From the Comfort of Your Own Home, Italian for Tourists, A Guide to Weddings in Italy, Out and About at the Zoo, Fairy May and The Box. She is also the illustrator of the A Birthday Clown for Archer series, written by Kathy Mashburn, and the Jasmine Dreams series, written by Maria Rochelle.
Jo is the founder and CEO of Writers and Authors and Promo Day. She studied A-levels in Business Studies, History and Art and has won several awards throughout her career. She was also named in the Who's Who of the writing industry in 2009.
Tell us about your latest book
KOSMOS is a serial fiction of 12 episodes. A new episode of this time travel adventure will be published on the 1st of each month. The latest release is The Soldier, which is episode five in the series. In this book the main character, Matt, finds himself in 1943 during World War II. He becomes a prisoner of war when he meets a soldier during the clash between German and Soviet forces. As he tries to escape he finds out more clues about the pendant.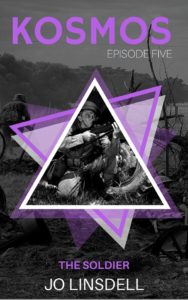 What genre are your books?
KOSMOS is a time travel, pre-teen, serial fiction.
Where can people get a copy?
The Soldier is available at https://www.amazon.com/Soldier-KOSMOS-Book-5-ebook/dp/B06XNRT2QG
How do you write your books?
I start with a rough outline and vague idea of the characters. I'm definitely a planster. I don't like to overthink it or outline in too much detail, but at the same time I like to have an idea of what I'm going to write.
Who inspires your writing?
I find inspiration everywhere. My kids are my biggest inspiration though. My nine year old got involved in the process whilst I was writing the KOSMOS series. He was always asking what was going to happen, and where Matt (the main character) was going to go next. It made researching a lot of fun as he would join in with me.
Do you ever have days when writing is a struggle?
I think all writers do at some point. I'm a big fan of writing challenges like NaNoWriMo and A Story A Week. Hitting my daily word count isn't always easy. There have been days when the words just didn't want to come. In some cases those days actually turned out to be some of my most productive writing days. The trick is to keep writing anyway. The first draft doesn't have to be perfect, it just has to be written. The editing stage will sort out any problems. You just need to get the story out and onto paper. The only way to do that is to keep writing.
What's the best thing about being a published author?
I get to send my thoughts and feelings out into the world. Even if just one person connects with what I wrote and likes it it's the best feeling ever. Every book a person reads leaves a little something behind when it's over. It's nice to know that I can touch someone else's life like that, even more so if the reader is a child.
What is one great lesson you have learned as a writer?
That I'm not writing for everyone. No book is for everyone. As writers, we are writing for specific audiences, not for every person on the planet. Some people won't like our books, but others will love them. I'm writing for the latter 😉
If your book were made into a movie, who would you cast?
I think most writers think about this at some point. I often pin photos on Pinterest of my dream cast. I think Dylan O'Brien (Teen Wolf actor) would be good as Matt (https://it.pinterest.com/pin/470274386075443460/).
How can readers discover more about you and your work?
You can learn more about me at the following locations online: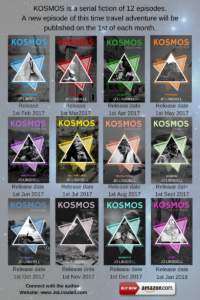 Website: http://www.jolinsdell.com
Amazon: http://amzn.to/2kR52Sa
Goodreads: https://www.goodreads.com/jolinsdell
Twitter: www.Twitter.com/JoLinsdell
Facebook: www.Facebook.com/JoLinsdell
YouTube: https://www.youtube.com/user/jolinsdell
Instagram: https://www.instagram.com/jolinsdell/
Pinterest: https://it.pinterest.com/jolinsdell/
Google+: https://plus.google.com/u/0/+JoLinsdell
2 Responses to "Guest Author Jo Linsdell"