Jan 3, 2021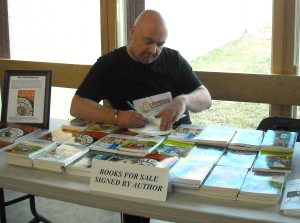 You've finished your first novel after years of painstaking work. You're sure it could be a best seller and everyone you know is very enthusiastic. Yet your manuscript is returned by publishers, with a form letter providing no clues as to why they didn't like it. Having your work independently evaluated gives you an unbiased opinion, helping you to tighten your manuscript and fix problems you may have overlooked.
I've provided substantive and copy editing services for many other writers over the years. This has been for novels, short stories, fiction, nonfiction, biographies, inspirational books and many other genres. You can view details of some of the projects that I've worked on here.
A professional substantive edit involves a comprehensive content assessment. This may include comments and suggestions regarding characterization, setting, dialogue, believability, structure, plot, language, research and references. It also includes a summary of the strengths and weaknesses (if any) of your writing, along with comments on writing technique, format, technical ability and market potential.
The written report on your manuscript features advice on how to develop your manuscript further. I will also answer any specific questions regarding what publishers may or may not like in the story. The time required for a substantive edit will vary depending on the length of your manuscript and the amount of work required.
A substantive edit is different to copy editing. This type of editing covers grammar, spelling, punctuation and many other details that writers are sometimes unaware of but publishers care deeply about. Substantive editing also differs from proof reading, which checks the final details before a book or article is printed or published. Following an in-depth substantive edit, both copy editing and proof reading are still needed before publication.
I conduct substantive edits for manuscripts in most genres of fiction and non-fiction, adult and children's literature, including science fiction, fantasy, speculative fiction, time travel, historical fiction, paranormal, supernatural, suspense, adventure, action, mainstream novels, mysteries, thrillers, romance novels, picture books and more.
As a final note, it's important to remember that that a substantive edit of a manuscript and the resulting changes or suggestions, even if acted on by the author, will not necessarily guarantee publication. While the feedback may improve your manuscript, doors will not automatically open. You'll also still need to thoroughly research the marketplace to ensure that you're submitting your work to an appropriate publishing house.
Visit my website to learn more about my services for editing, coaching and consulting, and ghostwriting.