Feb 7, 2021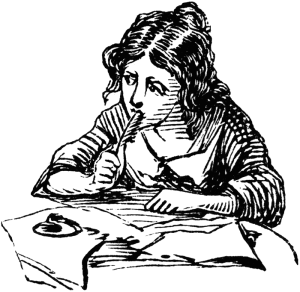 Writers should always check their work before publishing their novel, short story or article. This is equally important for journalists, especially those composing the attention-grabbing headlines for news stories.
Here's a collection of newspaper headlines that could certainly have used a little more attention to detail prior to publication.
Cannabis Smuggling by Troops. Investigation by Joint Chiefs
These people would seem to be an ideal choice to handle the case.
Strip Club Shock – Magistrates May Act on Indecent Shows
This might certainly be a shock for the audience.
More Women Needed for Random Sampling
This initially appears to make sense, until you read it again.
Police Found Safe Under Blanket
Presumably the officers were working on a very dangerous case?
Monty Flies Back to Front
A report about a general returning to the front line in World War II takes on a whole new meaning here.
8th Army Push Bottles Up Germans
Another World War II headline. This sounds painful, to say the least.
Crack Found on Governor's Daughter
I think we can safely assume that no one at all checked this one before publication.
Something Went Wrong in Jet Crash, Expert Says
I wonder what he or she is an expert in?
Police Begin Campaign to Run Down Jaywalkers
This seems rather extreme to become official policy.
Cold Wave Linked to Low Temperatures
Maybe this headline was composed by the same expert who commented on the jet crash?
So if you're desperate to get your masterpiece finished and have your potential best-selling novel in the public eye, don't forget the editing.