Aug 14, 2020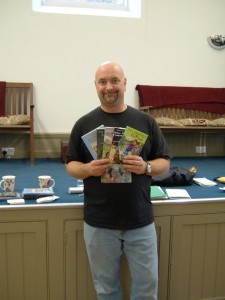 This weekend, I'll be appearing at When Words Collide. This exciting annual literary festival embraces literature of all forms, including genre, and this year is held online.
When Words Collide exists to provide an opportunity for the literary community, from readers to writers to publishers, to gather and share information and inspiration. With the belief that different genres have more in common than they have differences, the festival includes content for all types of literature including mainstream, science fiction, fantasy, romance, mystery, historical, literary, and non-fiction.
My presentations include Time Travel: Not Just a Thing of the Past on August 14, and Writing for Children and Young Adults and Writing Historical Fiction, both taking place on August 15.
I'll also be hosting two Blue Pencil sessions again this year. One is for aspiring authors of children's or young adult books and the other for those writing for adults.