Dec 15, 2020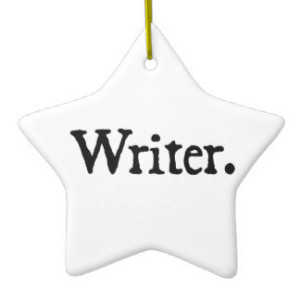 For many of us, December is a very busy period that requires good time management. For example, if you normally try to write a certain number of pages or words each day at other times of the year, the occasional day might have to be cancelled due to family duties. However, in December it can seem as if you lose entire weeks of your creative time. There's shopping, cooking, planning, and the kids are off school. You may have to attend your workplace's office party or that of your partner. The holiday season is always a very hectic period.
So with all these distractions, how do you find time to write? Well, there are a number of strategies you could try. If you have a book deadline or even just want to set time aside to create, examine some of the traditional things you do each Christmas. Be ruthless when you determine which of these activities can be sacrificed and perhaps undertaken only every other year. Maybe it's caroling in the neighbourhood, visiting a distant relative or rarely seen friend, but if it's not happening, you have more writing time. Be selective about the functions you attend too, without being rude or giving the wrong impression. Let's be honest, there are some years when many of us would rather not attend the office party if we can help it.
You can also delegate holiday duties to others. Have the kids decorate the tree if they're old enough or recruit other adults to do the decorations. Delegate cooking and baking duties as well. You can even go out for dinner at Christmas, as long as you don't feel like you're betraying the family tradition. However, it's important to keep in mind that such an outing isn't an annual event, just something to free up some of your time for writing.
Buy Christmas gifts early if possible. If you have the same people to buy for each year, you might save some time by buying things in September or October, for example. You can also buy gift certificates or do some of your shopping online. It all saves time and gives you more chance to write.
You can also try to schedule work earlier in the year. Take a look at your upcoming commitments in the latter part of the year and do a rough estimate of the time these will require. Unless you have newlyweds, a new set of in-laws, have newborn babies in the family or have long lost relatives visiting from overseas, you have a good idea of how the holiday season will unfold. Bank those crucial writing hours earlier in the fall. Work an extra hour or do more writing in September and October and your creative muse will thank you later.
One Response to "Writing in the Holiday Season: Part Two – Finding Time"