Oct 31, 2021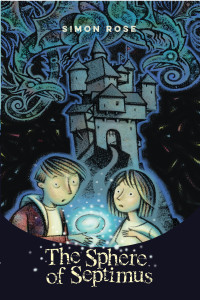 The Sphere of Septimus
Eric isn't too happy when he has to spend the summer with his eccentric father, Septimus Trinket, in the backwater village of Middle Wogglehole, deep in the heart of rural Derbyshire.
In the isolated village, however, things are not quite what they seem. Eric meets Jessica, who tells him of the legends and mysterious stories that have surrounded Middle Wogglehole for centuries. When they discover Septimus' shocking secret, Eric and Jessica are soon fighting for their lives against the forces of evil, in a world very different to their own.
The Sphere of Septimus received great reviews when it was first published and remains a favourite with young readers today.
"Simon Rose's latest novel, The Sphere of Septimus grabs the reader's attention from the start."
"Fast paced with vivid descriptions, creative creatures and a suspense filled plot, it's impossible to put this book down."
"It is a great read for children who enjoy fantasy and science fiction books."
"I highly recommend it for both boys and girls. It's a must read!"
"Simon Rose captures imagination and brings characters to life in this adventure tale. Both boys and girls will enjoy the story. It is worth a read!"
"A great book for children who enjoy to read both fantasy and science fiction books."
"The Sphere of Septimus is an exciting story of fantasy and adventure."
"E for Excellent!